At the beginning of June, we had a wonderful day shooting with the Xpose team , talented stylist Cathy O' Connor and beautiful models Mary Lee and Holly Carpenter. We could have not asked for a better team to work with and showcase our styles, so we would like to extend a big thank-you again to all the team there that day.
We centered the theme around "Colours of the Season" and showcased four different styles in different shades for this season.
Stunning beauty Holly Carpenter modeled our FRNCH baby blue skater style dress. This style and shade will flatter the silhouette and will bring a touch of femininity to your style. This shade has been huge this season and we have seen designers such as Jenny Packham and Oscar De Le Renta embrace feminine pieces in this season's hottest colour.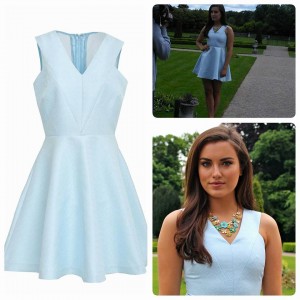 The equally stunning Mary Lee turned heads in our Lucy Paris yellow maxi dress which will bring you from day to night , bringing a pop of colour to any occasion. The fabric and style of this dress is so flattering and will enhance the frame and flatter the silhouette.
Our third look, Holly wore our versatile FRNCH long-line shirt dress which can be worn alone, as styled here, or worn over swimwear or teamed with a skinny trouser or jean.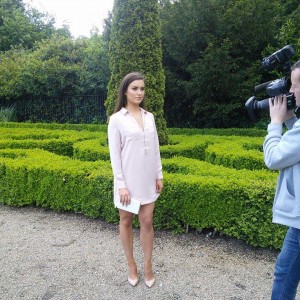 Finally, Mary Lee stunned in our White Vintage style lace dress, which we teamed with our Silvian Heach sandals. The beautiful fabric & high neck detail on this dress makes this dress stand out along with the cut-out back detail. This style and colour and will take you from a day at the races to that special occasion you have been looking forward to this season!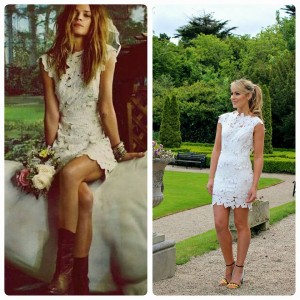 All our looks are linked above.
Stay Stylish
D & B
x