You have received the invite and now the big question looms….. what will I wear! Don't worry we have you covered! Here are our top picks :
1. Feeling Frills Dress
This is one of our best selling dresses , the beautiful fit and structure makes it ideal for weddings and comes in an array of colours, suiting every skin tone and type.  The stunning blogger Jacinta from Dreams Blossom wore the dress in red recently to a wedding and it looked so beautiful on her! The fab waterfall affect down the centre of the dress adds a beautiful feminine touch to the silhouette . Shop here: Feeling Frills Dress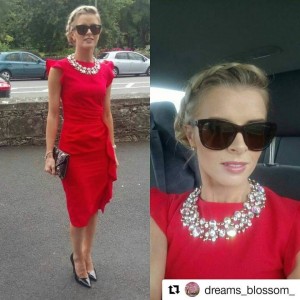 2 . Empress Rainbow Dress
This Beautiful dress is such a unique style  for a wedding and you will be guaranteed there will be no-one there with the same look as these pieces are exclusive to Dolly & Bella. This dress is beautifully made with pearl satin lining and exquisite detail throughout, with square neckline and yellow tie ribbon that cinches in the waist and ties at the back beautifully.  Shop here: Empress Rainbow Dress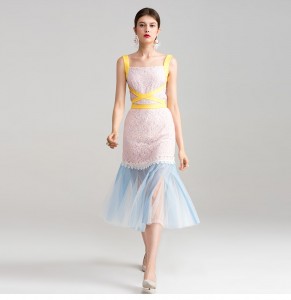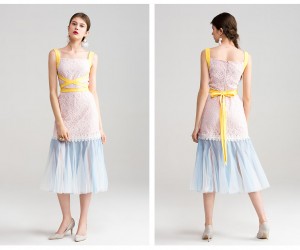 3. Darccy & Soma London Princess Dress
This is an exquisite piece from London design Darccy & Soma London. The A-line structure and drop waist with tie-bow details makes for a beautiful silhouette.  Style with nude heels and accessories and one of our beautiful head-piece with a soft, up-style to highlight the elegance of the dress.
Shop Here: Darccy & Soma London Princess Dress
For all personal styling advice, please contact us at info@dollyandbella.com and we are on hand to offer advice on sizing and styling.
Stay Stylish,
D & B