Underwear Collection – Find The Best Shape For  Your Wedding Dress by Jennifer Saylor
Our wedding day is one of the biggest and special days in our lives when we want to look our best. So much efforts, creativity and decision making goes for that one single day that it stays like a loving memory for the rest of our life. We take time and consider a lot many things while choosing the wedding dress. The same rule should also apply for other things like lingerie, accessories, make up etc. It is no wonder that wearing the right piece of lingerie can enhance the beauty of your dress. However, choosing the right type of lingerie is not that easy in the middle of different varieties of bra and brief styles. Hence, we are here to help you with a list of undies collection for great shape in your wedding dress. Let's have a look-
Savona Minikini
Italian made Savon Minikini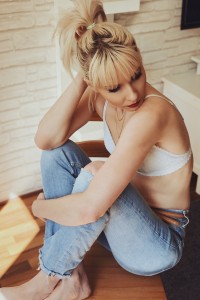 comes with minimal rear coverage and is enough to meet the expectations of a bride. It is available in a floral net fabric that adds a feminine and pretty look. Panties are perfectly styled to complement any wedding dress. A perfectly fitted pant is all that you need to enhance the beauty of your body and get the perfect look on your big day. Savona Minikini is available in a pretty mandorla / moon ivory colour that you are sure to love.
Trenta High Waisted Lace Thong
It is no more a secret that seamless undies are an absolute necessity for girls of any age. Trenta High Waisted Lacy Thong comes with minimal back coverage and is one amongst the most loved panty styles. It comes in a sexy black colour and perfect to wear for all day long.
Italia Hotpant
Italia Hotpant comes in a beautiful super fine, seamless, allover lacy fabric. It gives a moderate coverage at the back to enhance the beauty of your outwear. The good thing about Italia Hot-pant is that it comes in a variety of color options for you to choose from. This Italy made undies is a perfect wear for the bride on her wedding day or even for the cozy nights during honeymoon.
Never Say Never Indie High Leg Bikini
Indie High Leg Bikini is available in black, white, blush and dusty turquoise colors to meet the preferences and expectations of any girl. These undies are a great option to go for if you are worried about the shape of your body. This style sits ultra high on waist and will enhance the beauty of your dress on the special day.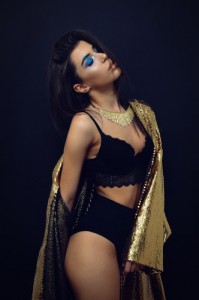 Minoa Lowrider Thong
Black, pink lilly,anthracite,white, bathe blue are the options that you will get while choosing colours for your Minoa Lowrider Thong. This Italy made panty is made from a delicate infinity pattern lacy fabric.
Lingerie shopping is something that requires skill and good sense of style. Hope this piece of write up will help you get the best undie for your big day. Good luck girl. Wish you a happy and successful wedding!
Author Bio:
Jennifer Saylor is a creative writer by profession and hobby, currently working as a freelance writer. She aspires to help her readers achieve their best style by sharing personal tips learned through both years of experience and thorough research.
Stay Stylish
D & B