Hey Everyone
We are back after having a very two weeks off over the Easter Holidays.  It was literally park life and few days away to enjoy the Easter break.  It is always so nice to unwind and spend good quality time with our families when the breaks from school come around.  No rushing in the mornings, getting to take it easy and enjoy our children without the madness that is " school runs" !
We are seeing a lot of the two piece trouser suits come back in which has led us to our next post,  ' The Power Suit' .  Trouser suits have been around forever but we tend to think its more of a Monday to Friday look however the two piece suit is actually quite versatile.  Both the blazer and trousers can be worn together, mixed & matched or  worn as separates . This look can be worn to any occasion be it for work wear, night out with friends, communions or parties & with the right style, colour and fit it is sure to be a winning look .
This trend can be mixed and matched and once you get a good tailored suit it can literally be worn for office wear and then brought to life for an evening out after work.  Having a two piece suit does not always mean it has be black, or dowdy grey.  They are so many styles and colours available on the high street, the choice is yours.
We came across this gorgeous blush coloured one from Miss Selfridge which we love .  It is girly & a beautiful soft blush colour is ery easy to wear.  This can be worn with a white blouse to  the office for a more casual day look.  To really add some vavavoom to this suit we would wear a little lace number under the blazer .  Penney's have a huge selection of bralette's  available in store at the moment and all for under €10. Paired with some heels you are sure to turn some heads without revealing too much.
To really change the look up  Dolly&Bella have a monochrome two piece suit available and can be mixed and matched with the black Frnch cropped trousers .  We love the cropped trouser style as we can wear a strappy sandal and add some accessories with the blazer to really finish off the look .  You are sure to stand out for all the right reasons wearing a fabulous  two piece suit.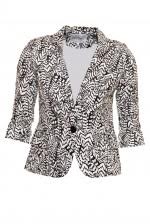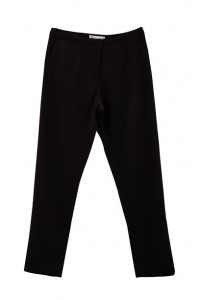 We hope you enjoyed our latest post.
Dreams Blossom
Dream BigJ & L   X