The Tartan & Plaid Trend ……
I personally was never a big lover of this print but now however, it seems to have crept into my wardrobe lately in a variant of different styles. I decided to experiment with a few different pieces and recently just purchased a gorgeous tartan scarf and just love how it adds an extra element of life to a neutral or dark outfit.
The tartan and plaid trend has been a given new whole lease of life for 2014 after being shown all over the catwalk in 2013 and we are now seeing variations of plaid and tartan muted down and steered away from the traditional colouring.
The tartan print has now evolved from red black to colour combinations of navy & green which is more understated, but still classic in its own right. The high street are now stocking everything from dresses to skater skirts and you can incorporate this classic trend into your wardrobe with this key piece from Dolly & Bella arriving this week.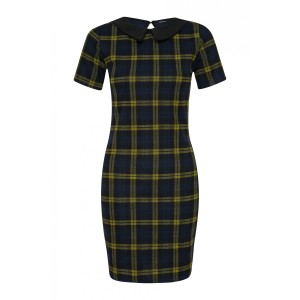 We also fell in love with this navy blue and green tartan dress in blue and green on fashionista Olivia Palermo and it made us feel excited about the tartan trend again!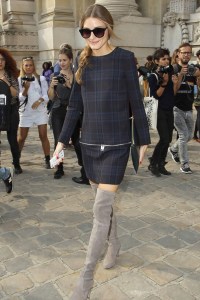 D & B