Hey Everyone
In our previous post ' Love The Skin Your In ' we talked about ways we like to unwind and relax . With that in mind and as we had such a busy week this week, we are going to continue on with that sentiment.
Being busy moms of toddlers and little girls here at Dreams Blossom,  we hardly get a second to sit down, never mind drink a cup of coffee that is still warm!  Family life is demanding , tiring and exhausting but also the most rewarding role you will ever have .
At  some point or other it can get overwhelming, running  a household and taking care of our families, that we all too often tend to forget about ourselves.
The way our little ones  look up at us with a smile that can melt your heart ,  bright eyes full of love, laughter, & wonder. That is why is it so important for  us all to  'Take Time Out  ' so that we can be at our best  we can be for the children.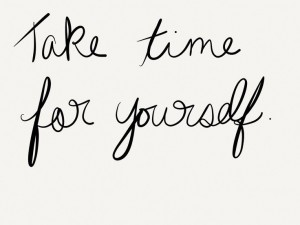 Taking time out enables us to recharge our batteries and focus on ourselves . Always allow time out of a very busy family schedule to just focus on 'you'. Doing this will help you take on another day , de-stress and leave you feeling energised . There will be days when you simply just feel tired and weary, so it is good to recognise this and listen to your body, as this is a sign to simply slow down &  take it easy. Every now and then we all need to unplug and re-charge and everything will go back into working order again.
There are so many ways to treat yourself for time out and it doesn't have to cost the world .  Each and every one of us has different hobbies, likes and interests.  So perhaps check out  your local theatre, cinema,  go for dinner with friends,  or simply go for a coffee and just enjoy the quiet time. Make the time for you, after all you are number one.
 We hope you enjoyed reading our post.
Dream Big,
Dream Blossom
  J & L
    X