Startling Facts About Body Piercing Jewellery- You Must Know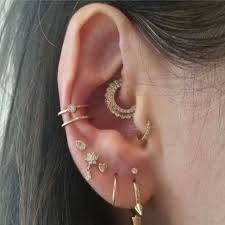 According to experts, body piercing is now a must-have for every fashion enthusiast. The trend of body piercing and wearing assorted body jewelry is gaining popularity day by day. Though studies have revealed the fact that this trend is attracting people who are not very young as well, the younger generation is more willing to experiment with the styles. They are resorting to this fashion statement to not only enhance their appearances but also uniquely express themselves. In this blog, we will focus on some startling facts related to piercing.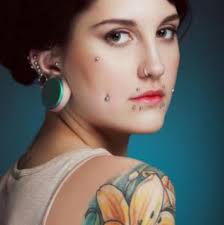 It Is Not Anything New – Piercing is something which is practised right from prehistoric times.  Though it has made a comeback now with greater energy, the custom of piercing is there in many cultures throughout history. For example, stretched earlobes are quite a part of the African culture and have been even found on some of the oldest of mummies.
The Country With Highest Number of Piercings – The country with the highest gross number of piercings is Scotland, and as per the reports of Guinness Book of Records, Elaine Davidson has the most number of body piercings, with more than 9000 piercings. Some countries also have an average legal age to get a piercing. It is 18 in some countries whereas it is 16 in some countries with parental consent.
Piercing In Different Cultures –  The people belonging to the Masai tribe in Kenya, have a very elaborate procedure for different type of lip piercing. Here, the individual is engaged in the process right from his or her childhood, wherein he or she progressively inserts enlarged plates on the lower lip. Slowly, they keep on increasing the diameter of the piercing. When they grow up into adults, the piercing is over 15 centimetres in diameter. According to certain Asian cultures, extreme piercings are done to inflict pain so that people can seek self-mortification and cleanse their mind, body and soul.
Medical Beliefs – Piercings are also considered as a form of acupuncture. This is the reason why girl children are made to have a piercing in their earlobes in childhood. It is believed that the ears have certain meridian points, which are links to the right and the left cerebral hemispheres of the brain. Stimulation of these points will help in the rapid and proper development of the brain. There is another school of thought pertaining to earlobe piercing at an early age. It is believed that this practice is capable of reducing the incidence of throat, tongue and eye related problems.
These are also based on the basics of acupressure which emphasises the fact that there are certain areas in the body which are called the master and sensorial and cerebral points. They have direct effects on visibility and audibility. Also, according to Shusruta Samhita, piercing at specific parts of the body is capable of preventing the occurrence of various kinds of mental disorders including hysteria, anxiety, depression and OCD. According to Ayurveda, nose piercing in women helps in reducing menstrual cramps and pains.
Therefore, if you are a fashion enthusiast looking forward to wearing assorted body jewellery, then wait no more! Visit your nearest store or a reputable online portal today and you can get get the best one as per your style statement.
Author bio: Freida is a creative writer and a fashion enthusiast. she encourages her readers to get their best style and fashion statements by sharing personal tips. she gives the scoop on fashion and jewellery trends.