It will not be long before the SS19 season kicks off, as Spring Fashion Month is just around the corner. There will be new trends to analyze, admire and dissect, but we'll have to wait much longer for the collections to be 'up for grabs' and as summer 2018 is still in full swing, it doesn't hurt to look back at some of the absolute hottest and most poignant trends that have and still continue to rule the fashion capitals of the world. After all, there is still plenty of opportunities to snag some of the items that you might have missed, and with some good layering skills, you will be able to rock them well into fall, so let's not postpone fashion pleasure, but dive in and see what's been going on across the globe.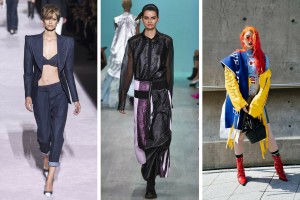 The Trendiest  Of Them All!
It's common knowledge that people of New York are some of the trendiest people in the world and that what is showcased on NYC runways often dictates what is to be expected on the runways in the rest of the world. Let's begin with stars and stripes AKA the Americana vibes. These definitely took center stage whether in the form of striped blouses and skirts, fringed dresses, and even Calvin Klein's modern cowboy vibes. Now, the competition was fierce, and NYC presented many trends. Tom Ford brought back the '80s broad shoulder blazer, pastels were everywhere, and Marc Jacobs gave his rendition of the power suit which included two additional trends – saturated prime colors and oversized suits, well, oversized everything for that matter. Sheer dresses were a huge hit, and when it comes to footwear, even though the athleisure trend still reigns supreme, white shoes and ankle boots still won by a landslide.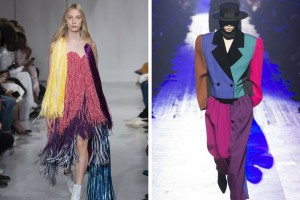 Rebellious As Ever
London is famous for its rebellious side and the collections seen during LFW are a true testament to that. There were strong and bold, and highly sexualized yet alluring designs by Christopher Kane. The dresses covered in illustrations depicting women, with the words 'more joy' written on them, represent a strong reference to female sexuality as the designer transported actual illustration from The Joy of Sex, a 1972 illustrated manual of positions and techniques by Alex Comfort. Things also got a tad political in our view, as the plethora of black in the collection of the same designer might be a not-so-subtle nod to the #TimesUp movement. Speaking of strong messages, we can't skip mentioning the highly powerful message sent by designer Ashish Gupta. The plastic grocery bags alone are an open critique of the consumerist tendencies that seem to have swallowed us, and if that didn't speak loud enough the words 'American excess' certainly did. Of course, there was room for romance, but not the kind you would expect. The spring-expected florals did make several appearances, particularly in Erdem's iconic collection, but this time around the florals were murky, the color palette dark, and it's safe to say that we'll never look at florals as frilly and gently feminine again.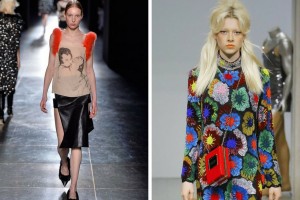 Sydney News
If you're looking for pure femininity, Sydney's fashion week tendencies are the ones to follow. Pastels were present in the form of breezy wide-leg trousers and puff-sleeved tops, as well as sublimely feminine white dresses, such as the ones presented by Lee Mathews. Modest fashion also dominated the Sydney runways as visible in the long-sleeve, full-length wide dresses presented by such names as Macgraw, Albus Lumen and Bianca Spender. The streets were overflowing with white dresses, whether fitted, loose, embroidered or ruffled, and as the land Down Under is known for its signature style and authenticity, the intricate Japanese style tattoos, which have always been beloved in Australia were seen on more than one fashionista. Finally, in the sea of whites and pastels, there was also room for some murkiness as well. The green power suit brought to us by Camilla and Mark is a clear depiction of the versatility the Australian fashion week has for us, so there is plenty of inspiration to be drawn, no matter what your personal sense of style is.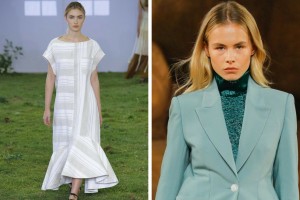 We Will Always Have Paris!
We certainly expected a bit more timeless nonchalance from Paris, but then again, what is fashion without the element of surprise? All that we will mention from PWF is Chanel's collection. Lagerfeld certainly knows how to keep things fresh yet somehow the same, and he accomplished just that with Chanel's signature blazers but the twist was to be found in the clear PVC bags as well as clear hats, boots and raincoats. We didn't think the trend would catch on, but New Yorkers seem to love it, and they have been rocking the Celine clear bag (yes, another brand made it too). We're not quite sure how to feel about it; is it bold and innovative – yes? Practical – not so much.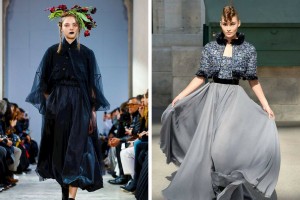 Take It To Another Level
You know how intricate and extensive the Korean skincare regime is? Well, it is nothing in comparison to some of the, if we may say so, boldest street style looks Seoul's fashionistas were rocking during Seoul Fashion Week. The hands down most dominant trend is athleisure, but they have taken it, remade it and took it to a whole new level. The most toned down version we caught a glimpse of is the one that includes preppy elements such as berets, crew sweaters and white button-downs, with the 'athleisure' twist lying in the choice of footwear – the ultra-popular dad sneakers. More bold looks included a super-sized pinstripe suit, again with dad sneakers, and the mixture of logomania and athleisure was abundantly present. If simplicity is what you're looking for, you're in the wrong place. On the other hand, if boldness and innovation are what you seek and you're mad about athleisure too, this is the street style to keep your eyes on.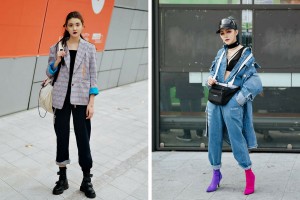 Stay Stylish,
D & B