Hi Everyone,
It really is hard to believe we are in March already and Spring has finally sprung ! We absolutely  love this time of year, everything is so much brighter & colourful ,even if the weather has stated otherwise lately!  We can finally start dressing in brighter colours or at least lighter tone colours and leave the winter wardrobe behind.
We are in full swing with our ever growing wishlist for Spring here at dreams blossom and have been browsing, buying, and having a "adding to cart kind of day" every day . So many choices ! Here we have picked some of our favourite spring looks .
We love the simplicity of this look , its bright , stylish , comfortable and most of all easy to wear.  Which is a selling point for us . Running around during the week comfort is key and us moms can still do this while still looking stylish.   The items we have chosen can be mixed & matched  with various other pieces in our wardrobe so its good to keep this in mind when purchasing new items of clothes.
Skinny jeans are a must for us and you cannot go wrong with the Amelie from River Island (€55).  Paired with flat loafer shoes (€40) in our favourite leopard print design, it is sure to bring life to any outfit.
Print & embroidered jeans
are another on-trend look for Spring and these from Dolly & Bella (€65) are ideal for embracing this trend!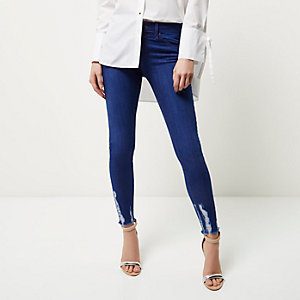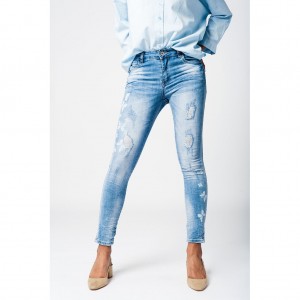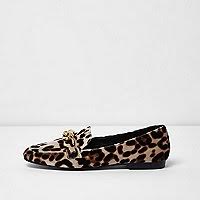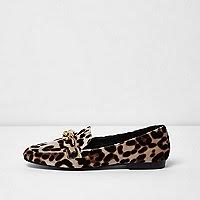 The frill long sleeved lace top in pink (€29  ) is the  perfect transition from chunky knitwear  to ease us into spring.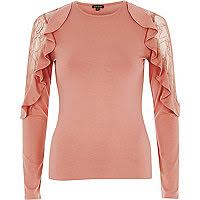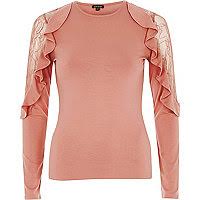 Finally the most gorgeous shoulder bag  (€55) to finish off the look and one that is a Chloe Drew inspired in the best colour combination of blush and gold from the Accessory Fairy .  We love this bag as it can be worn across the body while we run around after our little ones.  The Accessory Fairy is a fabulous little accessory boutique stocking everything from earrings, chains,  bags and much more.    Doing the school runs, or meeting friends for morning coffee you are to sure arrive in style with this chic affordable look.   .
We hope you enjoyed our latest post.
Dream Big
Dreams Blossom
J & L   X