Seamless Sleepwear For Comfy Nights- Tips to Choose The Best Options!
There are so many styles in sleepwear available today that you would actually get confused. Your choice of sleepwear should not only be comfortable but also perfect. A good night's sleep keeps you healthy and fit.
So, your sleepwear should be perfect so that you sleep well. You can choose from a great pajama style or seamless sleepwear for more comfy nights.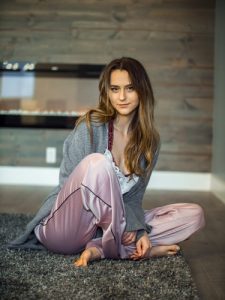 Some tips to choose seamless sleepwear
Fabric should be good
When you choose a seamless sleepwear, your focus should be on the fabric. You can choose mixed, cotton or smooth silk satin fabric for sleepwear. The fabric you choose also regulates the body temperature while you sleep.
You can also choose seamless sleepwear according to seasons. Like, a different set for the winter season and something sexy for the summer season. You can choose sleep rompers and chemise styles in seamless sleepwear if you are considering the fabric.
Fitting is important
Proper fit can also make you more comfortable while you sleep. Don't choose sleepwear that is too tight. You can choose a seamless sleepwear that fits perfectly and not too loose. Don't choose sleepwear with buttons or zippers as it can make you uncomfortable.
Seamless sleepwear styles are just perfect for the night. Also, choose a sleepwear without snaps and tags. Most sleepwear styles are available without tags today, so you can make your choice. The elastic of the sleepwear should not be tight.
Few styles you can consider
Simple slips
With satin panel and great fabric, this should be included in your sleepwear collection. It features satin at the chest for comfort with a unique midi style slip.
The slip style features comfortable adjustable straps with satin panel hem. The slip is made from the soft cotton body that provides great comfort. The sleepwear is available in three different size options, so you can choose accordingly.
Long sleeve and pant pajama set
This super soft and classic set is comfortable too. It features long sleeve button down shirt that gives you a perfect fit. The chest patch pocket enhances the look of the shirt. It features contrast satin trim design that makes it look ultra hot. It has a very relaxed fit and that makes it perfect for your cozy nights.
It also features satin support with full-length pajama style. The lapel collar style makes it look sexy too. It's a perfect choice if you want a different seamless style in sleepwear. Its available in three different colors and two size options.
Sleepwear camisole
With integrated pattern and seamless style, this camisole is perfect for cosy nights. It features adjustable straps with V-deep neckline. It features micro modal body with reflective lace design. The style is ultra sleek and modern. Different size options are available so you can choose your own size.
Whether it is boxer set, pajama set or seamless sleepwear for more comfy nights, always pick a style according to your comfort and fit.
Author Bio:
Jennifer Saylor is a creative writer by profession and hobby, currently working as a freelance writer. She aspires to help her readers achieve their best style by sharing personal tips learned through both years of experience and thorough research.