Hi All
We are going to do a post on getting race ready for the much anticipated annual fashion event in Galway, that is  Ladies Day at The Galway Races.  We will go through different looks and styles and the preparation it takes to be race ready.
Both Laura and I are going to attend the races this year.  So we have been on the look out for that show stopping dress and winning accessories .  You want to stand out from the crowd and for the right reasons.  Attending Ladies day at The Galway Races you need to have that complete finished polished look . We have put together  a few tips to ensure you will be onto a winner for Ladies Day.
The Dress
First port of call, is deciding on what dress you are going to wear.  It can be a dress you designed yourself, bought for attending a wedding , or even a dress you have had altered.  The most important thing is you look and feel comfortable wearing this dress. The last thing you want is to be standing in a dress at the races for a whole day and not be comfortable.  Go for a style that is a midi length or a little over the knee …..after all it is Ladies Day.  This style of dress should be classic, elegant, & sophisticated . Once you have decided the 'Dress'  you can work all of the accessories around this .
Shoes
We like a good heel it definitely makes us feel and look taller.  In saying that you certainly don't want to prancing around the races in shoes that you can hardly walk in!  It will not only ruin your day but it will take away from dress and the judges will see this from a mile away.  A good court shoe will set off the dress or a sling back court is very stylish for any dress .  Choose a style that is most comfortable for yourself and what you can manage to walk in  and isn't  going to leave you hobbling around the race course .
Office Shoes
Headpiece 
This is where the fun starts; looking to set your look with a headpiece.  There are so many local talented  milliners based in Galway that we have already been in touch with and its nice to support local as well.  Make sure and bring your dress with you when you are going to pick out your headpiece as you want it to go with your dress/shoes.  This is all depending if you are going to wear the same colour through with your headpiece , dress and shoes.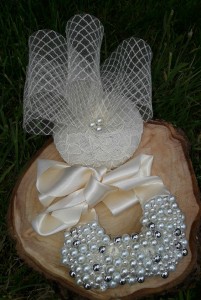 Accessories 
If your dress is busy and has a lot going on, keep the accessories minimal . You don't want to over do it with too much accessories as the judges wont know where to look !  A simple classic diamond earring will be just perfect.  For your bag, use a medium sized clutch with just enough room to keep your lipstick and powder in .  Again,  colour and style all depends on what you have gone with for your dress.
Tan/Makeup /Hair
Don't go overboard with the tan or makeup.  Less is more.  If you are applying your tan yourself make sure you have exfoliated and moisturised your skin so it will take to it . If you are opting to get a spray tan done we would recommend going to your regular salon and one that you have had your tan done in before .  Be sure to book all your appointments early with your hairdressers, salons and make-up so you wont be let down and left in the lurch looking for last minute appointments.
We hope you enjoyed reading our tips for Ladies Days and have fun getting your Ladies together for a great day out . All links to items are listed  below.
Happy Racing
Dreams Blossom
J&L
 xx