New Trends in Non-Surgical Beauty Procedures
The global plastic surgery industry is enjoying a major boom, yet minimally invasive cosmetic procedures actually grew at a higher rate than surgical procedures in 2017. In the U.S. alone around 15.7 million of these 'lighter' procedures were performed, with the most popular being Botox, soft tissue fillers, chemical peels, laser hair removal, and microdermabrasion. Researchers believe that the reasons for the impressive statistics are two-fold: new innovations leading to greater effectiveness of treatments, and a growing reputation for safety. In this post we discuss just a few trends taking over the cosmetic procedure sector.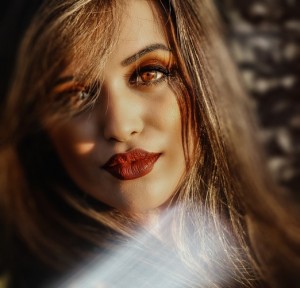 SkinPen Microneedling
This aesthetic treatment uses tiny needles to create micro-channels in the skin, thus allowing for superior penetration of active ingredients, which stimulate the production of collagen (the building block of skin) and elastin (which is important for elasticity). These days, aesthetic specialists are combining microneedling with the use of hyaluronic acid solution and platelet-rich plasma to stimulate cellular tissue regeneration, successfully targeting acne scars, hyperpigmentation and more. The treatment achieves what creams and serums are unable to do: reach the deeper layers of the skin for optimal results. Usually three to six treatments, four to six weeks apart, are recommended. Positive effects last up to eight months post-treatment.
Fat Freezing
Coolsculpting, the FDA-approved 'fat freezing' method, was originally created to target stubborn areas of the fat in the belly, back, and hips, but the method has advanced in leaps and bounds and now enables fat practically anywhere in the body (including the double chin) to be treated. A session (patients normally need one or two) takes a couple of hours, during which patients are fully awake and free to use their phones or watch the TV while specific applicators 'freeze' unwanted fat from chosen areas. The results are similar to those offered by liposuction in terms of volume reduction, making this an interesting option for those who don't wish to go under the knife.
Cellfina for Cellulite Reduction
This treatment claims to reduce cellulite by 90%. It does so not by working on the surface, but rather, by targeting the primary cause of cellulite: the connective bands that 'pull down' on skin, creating a dimpled appearance. Once these bands are released, the dimpled areas 'bounces back' and the result is a much smoother look. This treatment doesn't come cheap, but it requires just one session and the results are lasting. Moreover, downtime is short indeed, with only a little soreness experienced by some.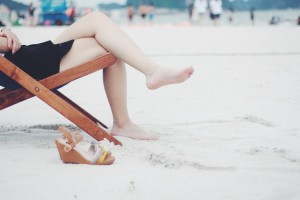 Kybella Injections
This treatment is another effective option for 'double chins'. It involves the injection of deoxycholic acid into this area to destroy fat cells without the need for surgery. It works best for those wishing to get rid of fatty tissue in the chin and neck, but whose skin is relatively firm.
Laser Therapy for Acne
Those who have resistant acne can tire of having to take oral antibiotics or use skincare products that can cause skin sensitivity. Two laser therapies (Fractora and Fraxel) work excellently to reduce both active acne (Fractora) and scarring (Fractora and Fraxel). Fractora uses radiofrequency to fractionally resurface the skin and heat the skin's deep dermal layers, which also helps reduce loose skin and textural abnormalities. Fraxel, meanwhile, creates tiny microthermal zones which the skin repairs by pushing out old skin; thus, it stimulates collagen production and the growth of new, healthy skin.
It's easier than ever to find an effective solution to various issues – ranging from acne to stubborn fat –  quickly and without the need to go under the knife. Plastic surgery clinics are arguably one of the best places to learn more about these treatments, which should always be carried out by qualified professionals using FDA-approved equipment.