Hey Everyone
We are back with  a new post for the lovely Caitríona in Dolly&Bella. The biggest congratulations to Caitríona who is now a finalist in the V By Very Blog Awards.  A very well deserved nomination & we wish all the best and all the success for the future.  Caitríona has given us such a great opportunity as guest bloggers for her and we are ever so grateful to her.
In this post we are talking all about  over the knee boots. They are not everyone's first choice or favourite style of footwear, however once styled correctly they can really make any outfit come alive.
The best thing about trying new styles and fashion is you can fun with it.  You can style it your own taste and however you like without feeling the need  to follow trends, that is why wearing over the knee boots is that little bit more daring and exciting.
   "FASHION SAYS ME TOO , STYLE SAYS ONLY ME " .
We are loving these Ioza suede blush over the knee boots with the touch of gold in the heel.  These boots worn with black skinny leather pants, oversized sweater and faux fur coat for the coming months. These boots are definitely made for the classy and little bit sassy lady.  So don't be afraid to go outside the comfort zone when it comes to different styles .
The boots are available to buy now from Dolly&Bella – Link Below.
http://www.dollyandbella.com/product/izoa-blushing-bee-boot-blush-with-rose-gold/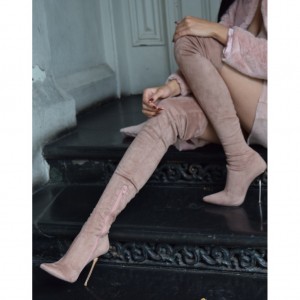 Leather trousers are going to be a key staple piece in everyone's wardrobe this coming winter .  They are very easy to wear and literally anything will go with them.  Keeping it simple with the leather look trouser's is always best .  A long long sleeved wrap body suit , or velvet crushed cami would finish the look off stylishly.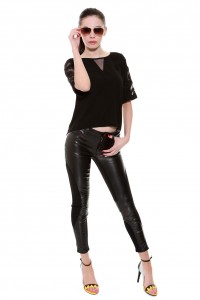 Link below to shop from Dolly&Bella.
http://www.dollyandbella.com/product/faux-leather-trousers/
If you are going for a more day time casual look with the over the knee boots .  We would suggest going with the flat heel and teaming with skinny denims, shirt , and blanket scarf with belt tied around the waist to really add and give definition to this day time look. The scarf will be an alternative to wearing a jacket and with the belt placed around the waist it instantly creates a whole new look.
We have chosen these suede flat over the knee from Iclothing  – Direct link below for items.
https://www.iclothing.com/sonya-over-the-knee-boots-in-black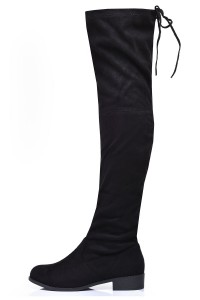 Multi-colored Scarf –  Zara Ireland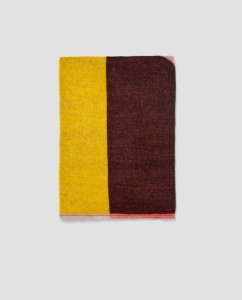 We really hope you enjoy reading our posts as much as we do.
Dream Big,
Dreams Blossom