Alicia Keys now infamous lyrics always resonates in my mind when New York Fashion week comes around , " Concrete jungle where dreams are made of. … Big lights will inspire you, let's hear it from New York, New York, New York! ". Over the last nine days, the Big Apple has transformed into a plethora of incredible runway shows , A-list frows and stunning models all eager to showcase the biggest trends for next Spring.
Models of the moment Gigi Hadid, Hailey Baldwin, Bella Hadid and Kendall Jenner unsurprisingly stole the shows , with Gigi Hadid's collaboration with Tommy Hilfiger, Tommy X Gigi Collection, being one of the most celebrated runway shows on the week with a strong nautical theme running throughout the collection which is now available to buy on Tommy.com. This is the first time a ready-to-buy structure has been made available to consumers ahead of its official drop, so it is a truly exciting time for both designers and consumers.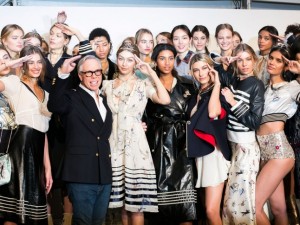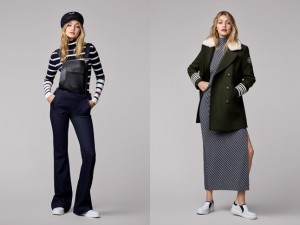 Another highlight of the nine days, was  the collaboration between Alexander Wang and Adidas Originals, a first for the former creative director of Balenciaga. The collection consists of a tracksuits , several T-shirts, hoodies, long-sleeve T-shirts and trainors. Rocco Ritchie, son of Madonna and Guy Ritchie, has starred in the Ad campaign so it was no surprise to see them in the frow on the night the designer unveiled his new designs on the fash pack.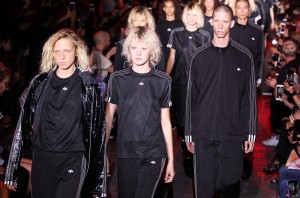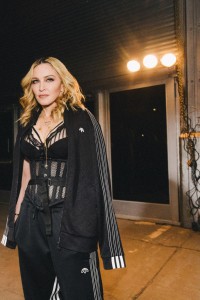 We are always excited to see what Diane Von Furstenberg brings to the runway each season and even more so this year now that the creative design of the brand has fallen under the leadership of newly created chief creative office Johnathan Saunders . We were presented with a fluid offering of highly wearable dresses with her well known touch of femininity added to the collection, which we applauded in each design. Saunders introduced new accents in a subtle manner , ensuring the true vision of the DVF brand remained in each cut and design. The collection will be available to buy in February 2017.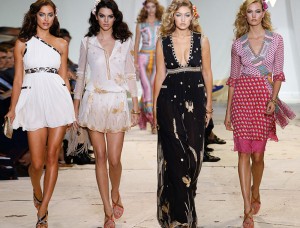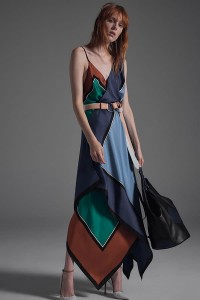 Stay Stylish
D & B