5 fabulous ways to tie your scarf!
The weather has definitely changed…It's beginning to feel a lot like…autumn!
And with the change in season comes the change in wardrobe! Autumn of my favourite seasons of the year – purely because I can wear a scarf without looking weird! A scarf is like a comfort blanket to me and I am always, always wearing one!
Did you know, however, that there's more than one way to wear a scarf!? We all tend to go for the wrap-into-a-knot-at-the-front type look. But I'm here to tell you there are HUNDREDS of ways to wear your scarf!
So here's my top five ways!
The "Classic"
This style is probably a go-to for most. Normally done with a big, thick scarf; you simply throw it over one shoulder. This works best with a warm, woolly-type scarf. You can offset it (and keep it in place) with a funky brooch or clip! There's nothing you can't love about this style and it also adds a pop of colour or an extra layer to your outfit.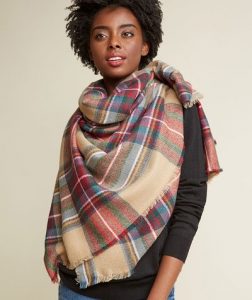 2. The "Pretzel"
This way is my go-to – purely because I find it the warmest on those cold mornings. It really only works with long scarves. Simply fold the scarf in half, wrap it around your neck with the loop on one side. Then simply thread the loose end through the loop repeatedly until the ends are folded!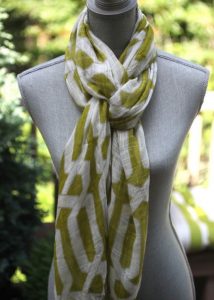 3. The "Boho"
This one is just effortless yet chic. It's very easy if you are only starting out experimenting with scarves. Again, this will only work with long scarves. When I wear this style, mine is a long and simple scarf, but has an exciting print or colour! Simply drape the scarf around your neck and tie a small knot halfway down each side. It's perfect for outside a leather jacket or warm woollen jumper with jeans.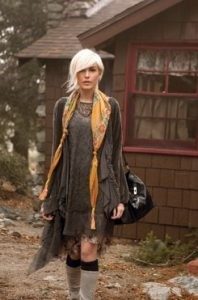 4. The "Maddox"
Another one of my go-to ways to wear an oversized scarf. I wear this in the office a lot and it is super comfy and doesn't make you too warm! Fold the scarf into a triangle. Bring both ends to either side of your neck and cross the ends behind your neck. Then bring them to the front. Very simple and works with most scarves!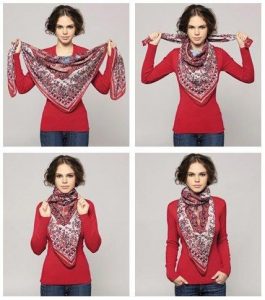 5. The "Autumn"
Another great, easy and stylish way to keep warm. This one is perfect for sitting just inside the top of your coat. Simply loop your scarf twice around your neck and then tie it behind your neck. Then take one end of the scarf and tuck it into one of the loops. Then take the other end and tuck it into the other loop! Very simple but effective!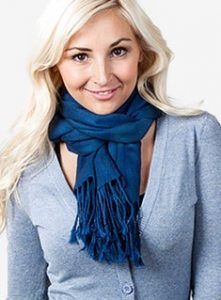 Stay Stylish,
D & B