Ireland is one of those countries with pretty women. There are so many women around the world who want to know the secrets of these Irish women. Ireland weather is pretty unpredictable, but this doesn't stop women from looking gorgeous. I have some beauty tips in the bag that helps tackling all your beauty woes. In this article, you are going to see some interesting tips that Irish women follow in order to achieve beautiful skin .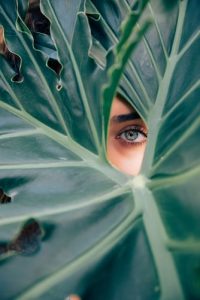 Comfrey
Irish people have already started using the homeopathic medicines for so many health problems and they are getting productive results with the use of these medicines. Comfrey is one such homeopathic remedy for so many types of skin problems. This plant will help in treating the acne, rashes and other kinds of skin related issues with ease. This plant is native to Ireland and British hence it is very easy for Irish women to obtain this remedy.
Potato Facial
This is another interesting tip from Irish women. Yes, you have to apply potato for your face to get the glow. How should you apply? Grate the potato and make it into a paste. Now apply this paste on your face and let it sit for some time and wash with water. Potatoes are full of catecholase which will help in protecting the skin colour. It also lightens the skin and reduces the puffiness, dark circles around your eyes.
Don't Scrub Off The Makeup
Nearly 52% of Irish women wear makeup every day. It is important for them to use the makeup remover to get rid of all the foundation and other makeup elements from the face. But these makeup removers are very hard on the skin and they damage it to a great extent. This is the reason why Irish women these days are not using their makeup removers. Instead, they are going with the facial cleansing balm which will help them in getting rid of the makeup present on their skin.
Beer Wash
Washing your hair with beer has been one of the most famous tip that people actually read online. But, do you know that this beer will help you in so many ways. Yes, a proper beer wash will strengthen the roots of your hair and make it silky smooth. Irish women understood the benefits of this beer shampoo long back and they have started using it already. The malt and hops present in the beer are very good for  the hair shaft.
Seaweed Bath
Irish people, irrespective of men and women are known for bathing in seaweed water. They directly pump the ocean water into a bucket and add seaweed to it. This seaweed is full of essential oils and it is very good for your skin. A seaweed wrap is very good for your entire body and there are so many spas in Ireland that offer this service. Seaweed bath is one of the hidden beauty secrets of Irish women.
About The Author:
Aarif Habeeb is a content writer and works with Stitches – An Agent for Shannon Dry Cleaners Galway. Aarif loves to write content in different niche.  Follow him on Twitter and LinkedIn.