Fashion Moms 
What is it that fuels each and every one of us in this world? For us, it is DREAMS BLOSSOMS , our friendship and love for all things fashion and beauty. The name comes from the love of our children . We hope all their dreams come true and the beauty of the Cherry Blossom tree, how beautiful it is when it blossoms . This is something Laura and I really enjoy doing and is a dream of ours and just maybe …… our dreams will blossom.   
Laura and I have been friends since 2005 when I first started working in Budget Travel Agency. From there we became work colleagues, then building up a friendship that has grown over the last 10 years and continues to do so.  They do say every blonde needs a brunette and it is friendships like this that are precious.  Both Laura and I are married and have families of our own, Laura has three children and I have two.
Our love for fashion knows no bounds . It works for Laura and I as we both have similar tastes and it is great that we can bounce ideas off each other and ask each other's opinion about outfits and what accessories would work best for each one.
Laura's styled this Ornate Sequin top from & Other stories  & River Island pencil leather skirt teamed with Penny's pearl embellished heels. (Image above)
Our blog and Instagram page is all about affordable, high street fashion that won't break the bank . We are the ultimate bargain hunters and it is always a plus when we bag a bargain and can still look super sleek and chic on a budget .
Being mothers we try and include helpful tips and tricks for the school run style in the mornings as we know how difficult and time consuming it is getting our children organised in the morning, never mind ourselves. Simple tips such as preparing  your outfit the night before will make it less stressful in the mornings .
 A favourite tip of ours is getting our eyebrows and eyelashes tinted or false lashes applied as it makes for easy minimal makeup in the mornings,  just  apply tinted moisturiser and us moms are good to go.  The biggest thing about fashion is , it changes all the time but once you  know what your style is , what suits you and your personality best you will always look amazing once you feel good in yourself . This we believe is the key , don't let fashion wear you , you wear the fashion . We will be posting our favourite skincare ranges and much more over the next coming weeks….so stay tuned!
Our go to look for the weekly school run has to be our denims, skinny jeans, ankle boots, sweater and sleeveless waistcoat  . We love our denims here at Dreams Blossoms, you really cannot go wrong with them .  They go with everything, flats, pumps, heels, boots,  and fashion trainers, you can dress them up or dress them down and are great for running around after our little people , while still looking stylish.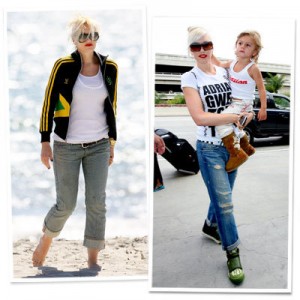 We hope you enjoyed reading about us and our tips for  the school run style .
Dreams Blossom,
Dream Big
Jacinta & Laura
 About the Bloggers: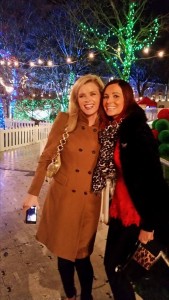 Jacinta McDonagh  & Laura Honan are long-time friends who share a passion for fashion and beauty. They set up their blog  "Dreams Blossom" to share their style and tips they have picked up over the years & are big dreamers with their enthusiastic love for life and family coming through in their posts. We are delighted they will be guest blogging on Dolly & Bella and hope you enjoy the posts as much as we do.