Exciting ……Cameo The Label will be available to purchase from Dolly & Bella soon! We are delighted to be stockists of this unique and exciting new label.
Cameo is a new breed of design which has developed cult status globally and is garnering much attention from fashion influencers.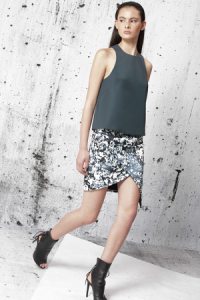 Each of Cameo's 11 yearly collections are created around a central theme. This concept is teased out through the shapes, fabrication and design details of the garments. . "Every step of a garment's creation involves directed artistic input," says Head Designer Kathryn Forth. "From the drawing stage to blocking the pattern pieces, from developing the exclusive fabrication to designing the prints or artwork to grace the fabric." The central theme is encapsulated by the beautiful lookbooks and campaign imagery which encompasses each collection.