The Baby Blues……Trend
Summer 2015 runways brought with them a host of new colours to get excited about, one of our favourites being pale blue. 
This season's pale blue shade brings a fresh, youthful look to any ensemble. We have seen designers such as Jenny Packham and Oscar De Le Renta embrace flowing feminine pieces in this season's hottest colour.
From ice blue to aquamarine fans of this colour have a lot of choice this summer, with high streets, boutiques and designers brining a fresh twist to this colour.
This flattering shade is subtle and subdued colour will take you from communions to weddings and day to night with sartorial elegance. We featured this look on recent Xpose feature.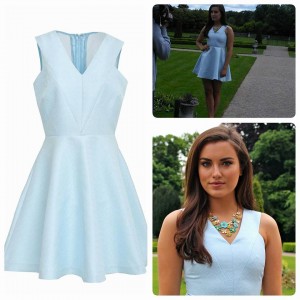 Dolly & Bella FRNCH dress, €69.99