Summer is almost around the corner, and if you want to learn more about amazing fashion trends when it comes to accessorizing but don't really know where to start – you don't have to worry at all, because we're here to help you out! Here are five fabulous accessories you're going to love, so check them out and rock your summer outfits like a true fashionista. Enjoy!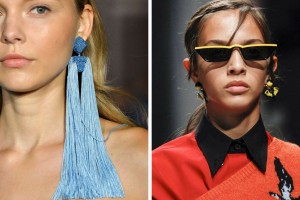 A pair of statement shoulder dusters is all you need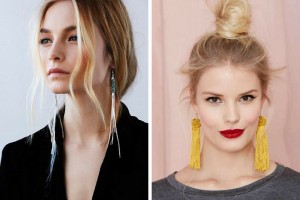 When it comes to this year's jewelry trends, we must say that long earrings aka shoulder dusters will be a massive hit among women of all ages. This is exactly why you need to get at least one pair of such earrings, simply because these can complement the most casual combo and make it appropriate even for more formal occasions. As for their style, you should probably go for shoulder dusters made from colorful tassels or pompoms, which are definitely among the most popular accessories trends this year. So, if you're up for giving your earlobes a fabulous fashion update, just decorate them with the longest and most vibrant earrings you can find and you'll come up with the most magical combo ever.
Belt bags are making a huge comeback this year…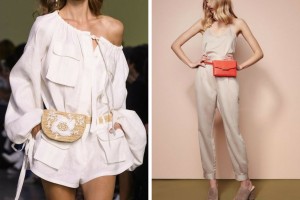 No matter what people may say, belt bags are making a huge comeback this year and they're definitely here to stay. These are dominating the world of high street style as they're really practical yet so stylish and trendy at the same time. Needless to say, a statement belt bag will inevitably add a touch of sass, too, so be sure to incorporate it into your summer outfits as soon as possible. No matter if you wear it around your waist or as a cross-body bag, it will surely spice up your combos and take them to a whole new level. Such a bag will complement any casual outfit, so don't skip it and you'll be thrilled with the outcome.
… As well as Matrix glasses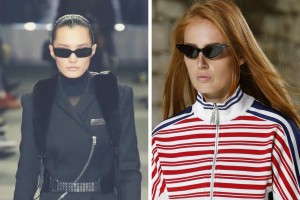 Speaking of this summer's sunglasses trends, we simply have to mention the fabulous Matrix glasses similar to those famous sleek black frames from the movie of the same name. Truth be told, these are quite retro and over-the-top, and we can freely say that their slim, sharp, and narrow frames look really cool and chic at the same time. These will be loved by fashionistas and celebrities from all over the globe this year, so be sure to pick your stylish sunglasses if you want to keep up with this trend, too. Everyone who's anyone will wear these shades, so get them and don't be an exception.
Bold platform shoes are all the rage nowadays!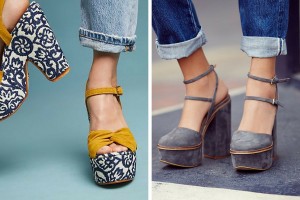 On the other hand, if you're a huge shoe lover who simply can't wait to see what's on the fashion menu for this summer, you won't have to wait any longer because we're here to help you out! This summer's go-to shoes will be bold platform shoes that will boost both your overall look and your height, which is a perfect choice if you have always wanted to be at least a couple of centimeters taller. We aren't talking about regular platforms here, but about those chunky and thick shoes that were first spotted during the 70's and later on in the 90's. Apart from looking really fashionable and trendy, these are quite comfortable, too – especially when compared with high heels. Platforms will actually give you the height of high heels but without the pain, so don't miss them this summer and you'll see their amazing benefits.
Don't skip the jewel-toned velvet…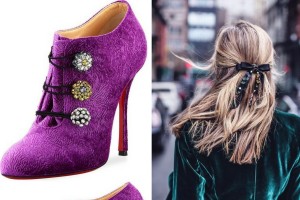 This year's summer color palette will be all about jewel tones like emerald green, ruby red, and sapphire blue, so bear these beautiful shades in mind if you want to come up with a classic and elegant look everyone will be envious of. On the other hand, velvet is still going strong this season, as it's one of the most popular fabrics among the ladies from all over the globe. This leads us to the ultimate fashion trend you'll simply have to keep up with this year – jewel-toned velvet! Apart from regular garments, accessories like handbags, hairbands, belts, and shoes made of this material are everything you need this summer if that's your cup of tea, so accessorize with this trend in mind and you definitely won't regret it!
As you can see, this summer will be all about stunning accessories everyone will love to rock, both in their casual and more formal clothing combos. All you have to do is to stick to our tips and follow our guidelines, and once that's done, you'll be able to come up with your perfect summer combos that will certainly help you get noticed. If that's your goal, you know what you should do!
Stay Stylish!
D & B